Naprapathy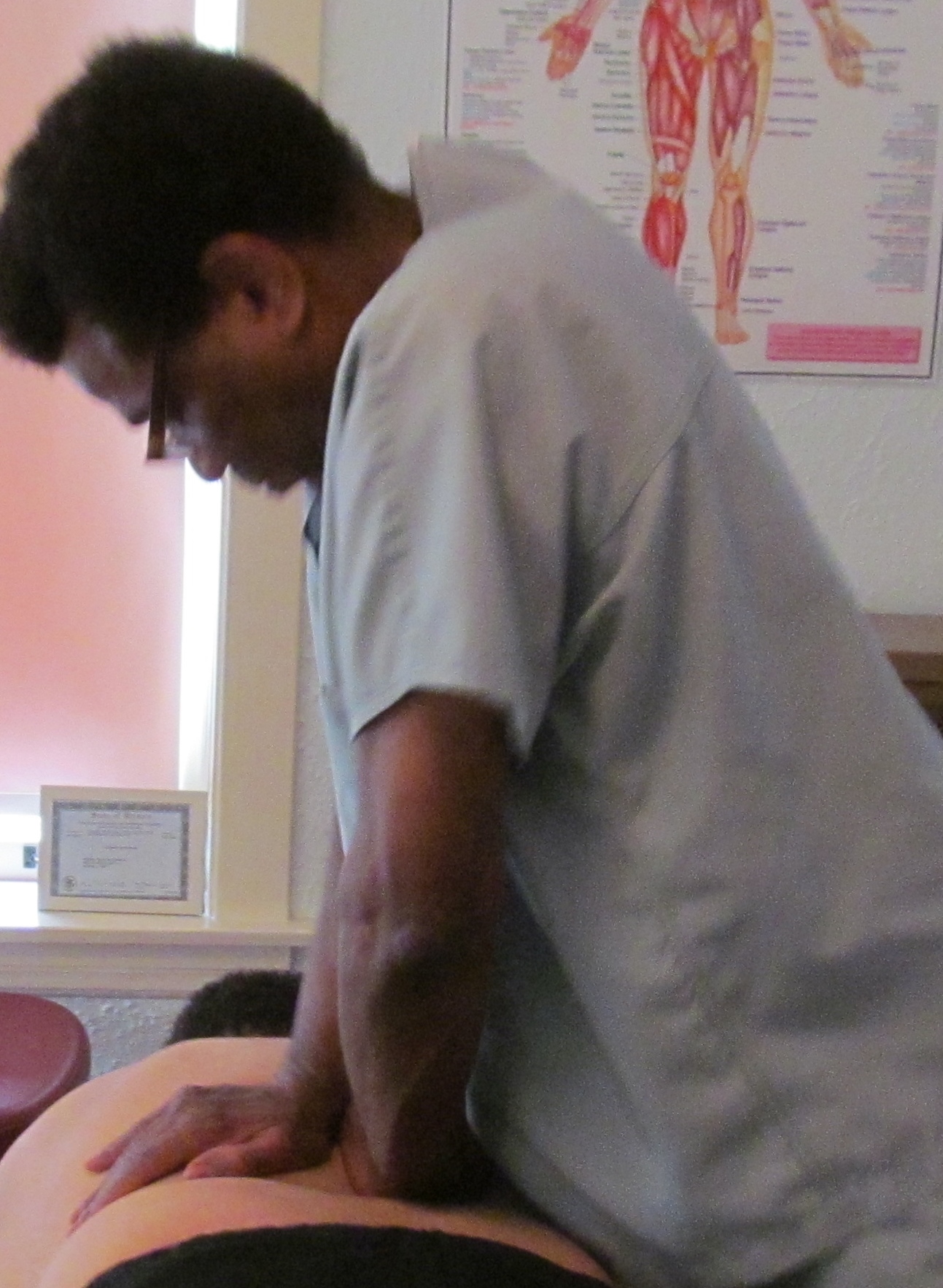 Naprapaths use Specialized, Therapeutic, Soft-tissue,Neuromuscular Manipulation to release adhesions and treat problems of:
Back
Neck
Shoulders
Arms
Legs
Hips
Stress
Tension
Flexibility
Circulation
Low Energy

Who needs this Exam?
Our services are tailored for both male and female patient's ages 4 years old and older. It should be utilized by anyone who has health concerns whether chronic or acute. Our services can help both long standing health conditions and sudden unexpected onset of symptoms. Finally, these services can be utilized by non-symptomatic "healthy" individuals as a yearly physical exam. Utilized this way, the test can provide anti-aging results.
We analyze through:
Quantum Reflex Analysis - Meridian/energy field testing using thumb and fingers to identify weak organ function and recommend appropriate nutritional supplementation.
QiGong (chee' gon) - ancient Chinese method of balancing your body's energy.
Chi Nei Tsang - Ancient Taoist finger/elbow organ massage. Detoxifies abdominal organs (your second brain).
What to Expect:
Diagnostic testing includes 45 minutes of testing.
Testing is non-invasive and has no side effects.
A person going through the protocols following the test can expect increased energy, focus, strength, restful sleep, stamina and overall well-being.

How to prepare:
Patient must adhere to the following guidelines:
Food fast two hours prior to your session.
Ensure you hydrate your body by drinking half your body weight in ounces per day. Refrain from drinking water 20 minutes prior to your evaluation.
If you are currently taking medication, please bring a list of your medications and nutritional supplements.
You may continue any routine exercise regimen before and after your treatment.

Prepare for your Naprapathic evaluation by:
Complete New Patient Questionnaire as e-mailed to you by Dr. Williamson.
Please refrain from using cologne, perfume, hand or foot creams / lotions. Please remove any jewelry prior to your session.
Cell phones must be off during treatment.

---
Related Links: