Integrative Eye & Wellness Center
---
Integrative Eye & Wellness Center is affiliated with North Shore Eye Center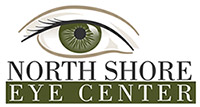 ---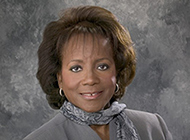 Ollie Knight, Marketing Consultant
Dr. Knight holds a masters degree in Social Work and a doctorate of Humane Letters. Contact Ollie for Individual and Corporate Coaching Programs, or to learn more about our Optometry Wellness Training Programs.


Did you know
The eyes thrive on colored bell peppers (green, orange, yellow, and red). Orange peppers contain zeaxanthin which is a pigment found in the center of the macula. The macula is helpful for clear central vision! Lutein is also a helpful nutrient for the eye. One of the best sources is Kale, a delicious green leafy vegetable. Make kale chips for your children (or the child in you). Break the kale leaves into bite size pieces, drizzle olive oil and a pinch of sea salt to taste. Place them on a cookie sheet at 325 degrees for 15-20 minutes until crisp and enjoy! Email us for kale recipe ideas!

The practice of the future and the optometrist of the future look at the whole body while focusing on the eye! The future is now….
Millicent Knight, OD, CHC, FAARFM